In 1997 the Département became the owner of 40 hectares of the Ligoure woodland adjoining the medieval fortress of Châlucet.
The woodland is sustainably managed in partnership with the French national forestry commission and an interpretive trail has been created.
The Département has made an investment of almost €400,000 to ensure the protection and promotion of the Ligoure site.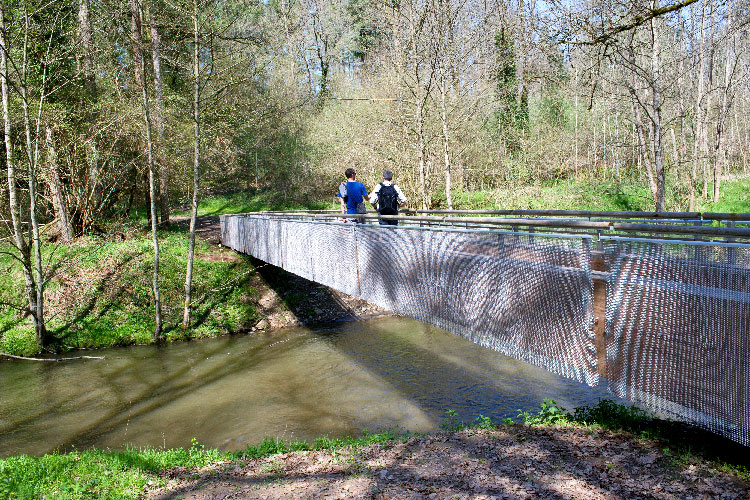 In 2012 the Département commissioned the design and build of an attractive footbridge spanning the Ligoure to provide access to the head of the trail from the Châlucet visitor centre.
Located at the site of a former ford near the confluence with the Briance, this major development cost €189,436 including taxes (jointly financed by the ERDF).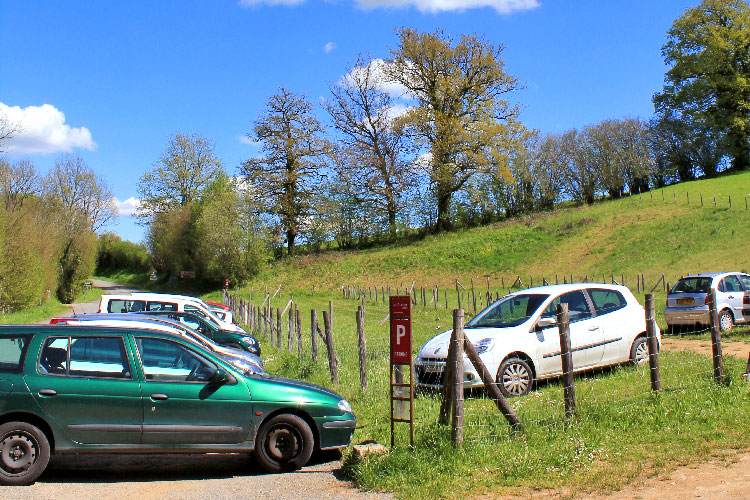 Car parking facilities were also extended in 2012 in order to meet the needs of visitors.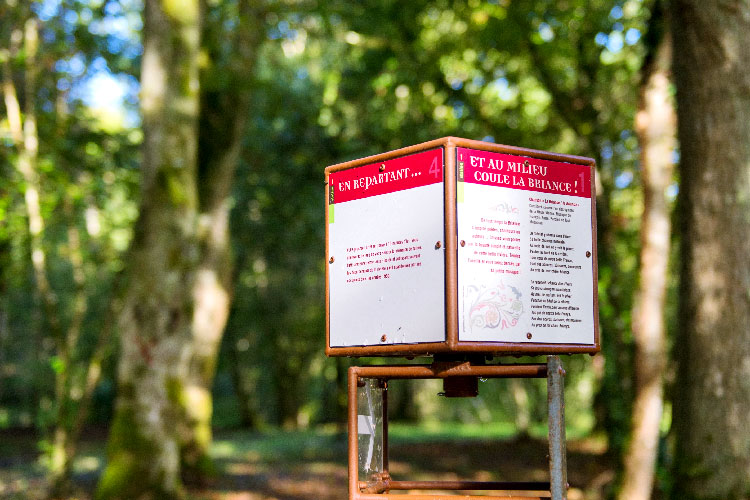 Keen to encourage visitors to explore the Ligoure area, the Département created a 7km interpretive nature trail with information points along the length of the trail.
Find out more about the nature trail
The Département regularly carries out pruning, logging and skidding work to ensure site safety. This work is primarily carried out by professional reintegration programmes and local forestry companies.
The Ligoure forest is subject to forest management requirements and as such a French forestry commission maintenance plan determines the logging and works programme for the next 15-20 years.